Sunday 16th December 2018, 12.15pm to 1.45pm

OXIST Christmas Party

Games, Prizes and lots of festive fun. Time for the Christmas jumpers!

Free for members of Dance Club, JIDC and OXIST, Guests exceedingly welcome.

Afterwards there will be food and socialising.

There is a sign up sheet for those bringing something for the buffet behind the sound booth in the ice rink.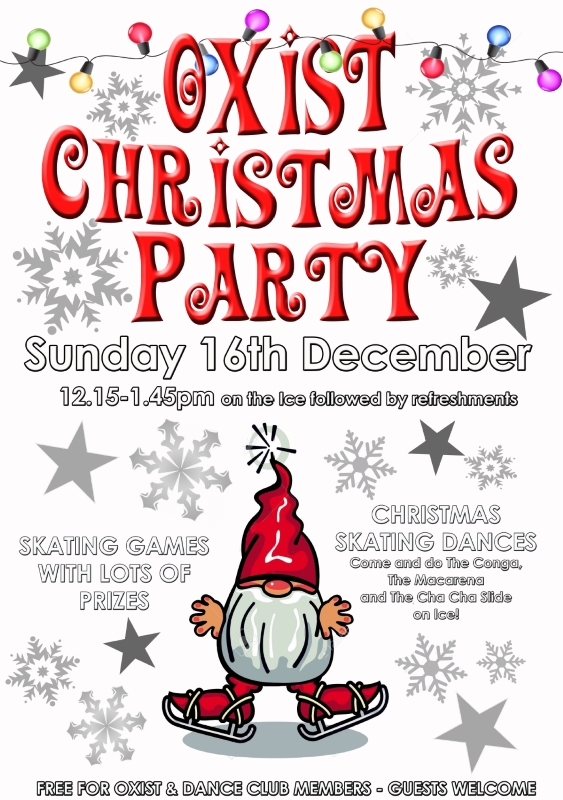 Past Events
Sunday 24th June 2018, 4.30pm to 8pm

Club Competition

The Timetable and Draw is here (pdf) and the Timetable in short form is here (pdf)

All the other details are here (pdf).
Sunday 22nd July 2018, 4.30pm to 7.30pm

Oxford 2018 RIDL

Please see the RIDL page for details
Sunday 25th June 2017, 5.30pm to 8.30pm

Competition

For OXIST/Oxford Junior and Senior Ice Dance Club members.

Sections: Solo Pattern Dance, Solo Short Dance, Solo Free Dance and Couples Ice Dance.

The results are here